About
C. Alan Nichols, a Maryland licensed arborist for over 40 years, founded Appalachian Tree Service, Inc. in 1984. Mead Tree & Turf Care purchased Appalachian Tree Service in 2020, and continues that long tradition of quality and service that Alan and his family provided. We welcome the opportunity to perform your tree and shrub care needs. Whether it be fine pruning and trimming to enhance the beauty and safety of your trees, cabling and other procedures to support and strengthen them, or professional tree and stump removal, as a family owned and locally operated business, we can provide the prompt and friendly service you deserve. We also provide a full range of lawn and landscape services. We care about you and the beauty of our environment. For an estimate or consultation, contact us today.
---

Maryland Licensed Tree Expert (MD LTE) #280
Appalachian Tree Service is proud to be a Licensed Tree Expert through the Forest Service division of the Maryland Department of Natural Resources. The MD LTE qualification is held by tree care workers who have met the rigorous requirements of the state's licensing program and have successfully completed a subsequent exam, demonstrating the advanced knowledge and experience required to serve the tree care industry.
---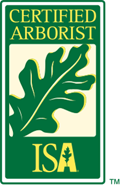 International Society of Arboriculture (ISA), Certified Arborist on Staff
An arborist by definition is an individual who is trained in the art and science of planting, caring for, and maintaining individual trees. ISA arborist certification is a nongovernmental, voluntary process by which individuals can document their base of knowledge. Certified Arborists are individuals who have achieved a level of knowledge in the art and science of tree care through experience and by passing a comprehensive examination developed by some of the nation's leading experts on tree care. Learn more about hiring a Certified Arborist.